News

17-03-2016

25-11-2015

24-11-2015
Horizon 2020: new financing
13. 12. 2013
The European Commission has launched its new funding scheme in the area of research and innovation. In an Information Day for Energy in Horizon 2020, the energy related parts of the program have been introduced to the public in Brussels.
Horizon 2020 is the financial instrument implementing the Innovation Union, a Europe 2020 flagship initiative aimed at securing Europe's global competitiveness. Running from 2014 to 2020 with a budget of just over EUR 70 billion, the EU's new programme for research and innovation is part of the drive to create new growth and jobs in Europe.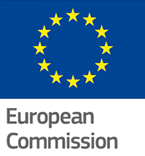 In the Information Day for Energy on Dec 5th, 2013, the participants received essential information on the calls for proposals which will be open in 2014 and 2015. These calls are expected to cover Energy Efficiency, Competitive Low Carbon Energy and Smart Cities and Communities.
All presentations held as well as the web streaming of the event can be accessed on the following website of the European Commission:
http://ec.europa.eu/research/conferences/2013/energy_infoday/infoday_energy_en.htm