News

17-03-2016

25-11-2015

24-11-2015
EU Steering Committee
Members of the EU steering committee were being informed about project activities, commented on the main outputs developed, with a focus on the Codes of Conduct and met to discuss the strategic direction of the project.
The Transparense EU Steering Committee consisted of the representatives of the following institutions:
eu.ESCO
EFIEES
IEA DSM Task XVI c/o Energetic Solutions
The European PPP Expertise Centre (EPEC)/EIB
Energy Managers Association
The first meeting of the European steering committee took place in Berlin on 10th of October 2013.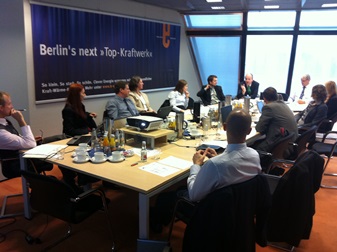 The second EU Steering Committee meeting took place in Thessaloniki in September 2014. Minutes from both meetings can be downloaded below.