European project guarantEE – bringing EPC to new clients
31. 03. 2016
EPC is a proven model for modernizing mostly public buildings by ESCOs with guaranteed energy and cost savings. Nevertheless, a broad roll-out of EPC is being prevented mainly because of two unresolved issues: the split incentives dilemma and the lack of adequately flexible contract models. The "guarantEE" project, which is funded under the Horizon 2020 programme, will address prevailing barriers to EPC in a team of 14 experienced partners, covering large parts of Europe in a mix of advanced and emerging ESCO markets.
Starting in April 2016, the guarantEE project, which is being co-ordinated by the Berlin Energy Agency and with as Belgian partner Factor4, will develop innovative business and financing models aiming to overcome the split incentives dilemma in performance based ESCO projects. This will be done by looking for ways to adequately share costs and benefits between user, building owner and ESCO in a triple-win approach, thus opening up new project opportunities. Furthermore, EPC contract variants will be elaborated and tested, addressing the need for enhanced flexibility (e.g. exit clauses, simplified M&V). The target groups are public and - especially in advanced EPC markets - private sector clients.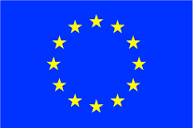 The developed models will be applied in pilot projects involving private and public building owners. Furthermore. guarantEE will support market development by providing standards, an online EPC pre-check, best practices (continuation of the EESI 2020 database), EPC information and project facilitation services. Broad dissemination activities, including the European Energy Service Award, will maximise the project visibility. The project website is scheduled to go online in May 2016.
The guarantEE project aims to unlock additional EPC project opportunities, contribute to standardisation, and provide political advice and steps towards a common energy service market in Europe.
You may register already now for the guarantEE newsletter service by writing an eMail to geert.goorden@factor4.eu